Hey everyone,
I'm sorry about not updating for a while. Sometimes I'm busy, sometimes I'm lazy, sometimes life gets in the way.. and sometimes the weather gets in the way. The clock has been set to wintertime and I've got a stressful period at college. I've been leaving in the dark and getting back home in the dark :( It really sucks. One day I was home while the sun was shining a little, I was wearing China Glaze Secret Peri-wink-le of the Operation Colour collection. It happened to be a very difficult colour to catch on camera. It constandly turned out way too blue.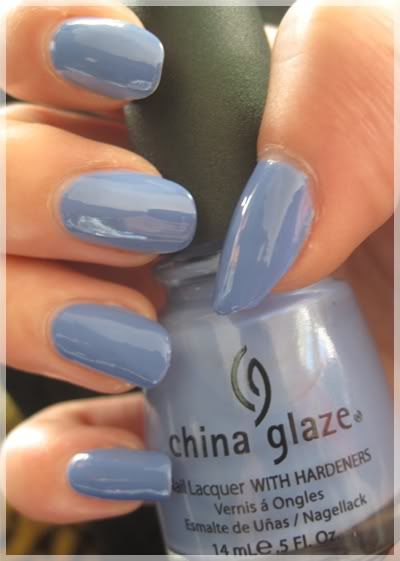 This is the best picture I've got of it. It's too bad my camera still changed the colour a little bit, it's much prettier in real life. It's a purple-blue-ish colour and very shiny.
I love this polish! And I can't remember how many coats I was wearing.. :)
I also did a pink ombre with some polka dots this week. Totally copied it of an image a had saved on my laptop. I can't remember all the colors I used for this one, all I know is that the base of my pink and ringfinger nails look like their the same colour. Which they aren't.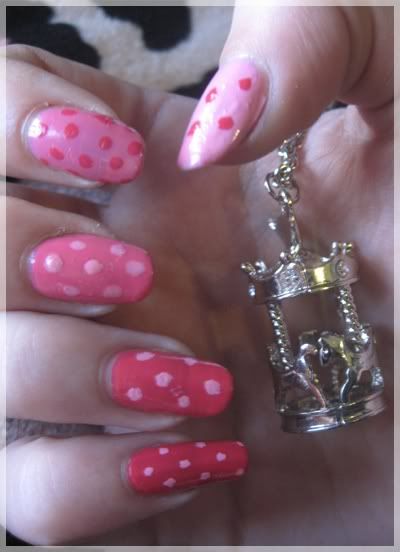 The picture is pretty dark and crappy, but like I said, I'm not being blessed with proper natural light anymore..