Hey everyone,

Yesterday I tried the plaid design for the first time. I've seen this look a couple of times on various blogs and just fell in love with it. As a guide on how to do this I watched the Plaid Nails tutorial by Asami. Mine aren't nearly as pretty as hers, but I'm content with the result.


I used Essence 'Fatal' (black)
Catrice 'London's Weather Forecast' (grey)
and a white striper by Essence.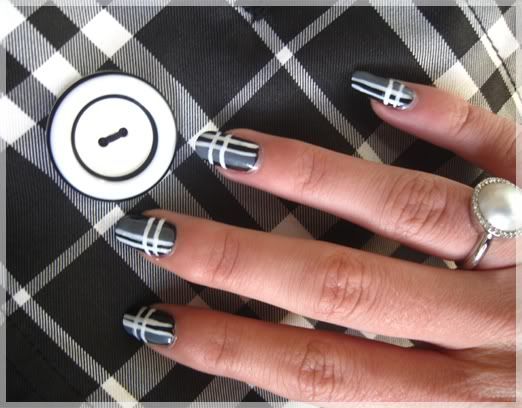 And it matched with one of my coats. Which I wore yesterday, totally intentionally!
Thanks for reading! xxx