Hey there,
First I'd like to welcome three new followers! Thanks guys, it means a lot to me :)
Yeterday I went shopping, I bought a lot nail stuff as usual. But there's one polish I'm very happy with! My first O.P.I. :D

It's nowhere near new, but I went for Absolutely Alice of the Alice in Wonderland collection. I'm a huge fan of the fairytale, so I had to have it! Too bad it was the only one they had left of this collection.
Being Dutch I got at the Sephora located in the V&D, they usually cost €13,95. But yesterday (and I guess the few upcoming days) they had a huge sale. 15% off all products, including O.P.I.!

Now onto the polish..

Oh but, by the way, I know the nail on my indexfinger is horrible. Makes me very sad, but I refuse to cut off all the others as well.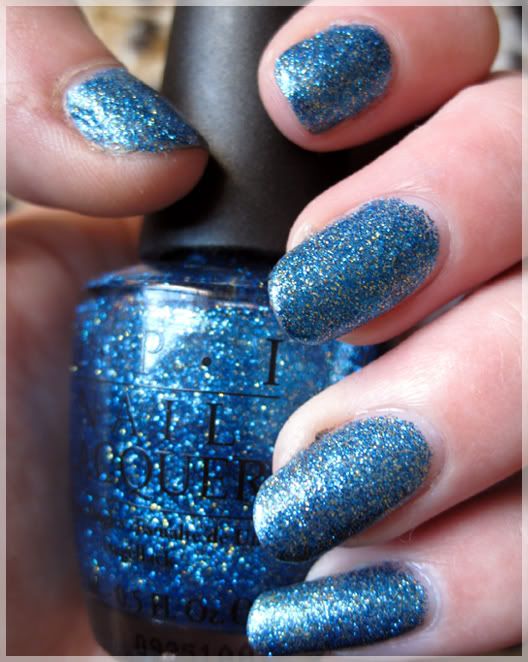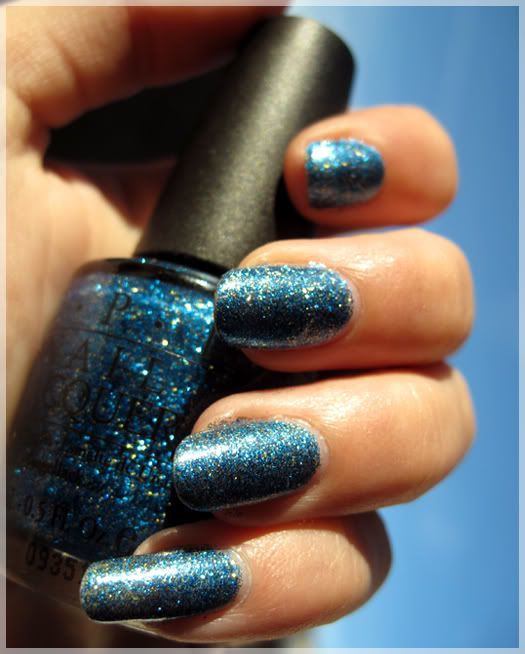 Outside in direct sunlight
Absolutely Alice is a lovely blue glitter. I wore three coats in the pictures.
I always like glitter, cause it makes me happy. But what bothers me with glitter nailpolish is the applying and the removal. It often took away the joy of glittery nails.
But this one applied easy. The polish tended to run to the edges, nothing major though. And for a glitter it works amazing!
I know nothing about the removal yet. The quality is still is a mystery though. I took a shower yesterday about two hours after applying, when I came out I noticed that a huge part had chipped off my middle finger. It was easy to fix, but that's not what I expected of a €13,95 nailpolish.
Anyway, since I'm not the person that wears a mani for longer than three/four days it doesn't bother me. I just enjoy the colour, with the pretty gold and silver glitters in it.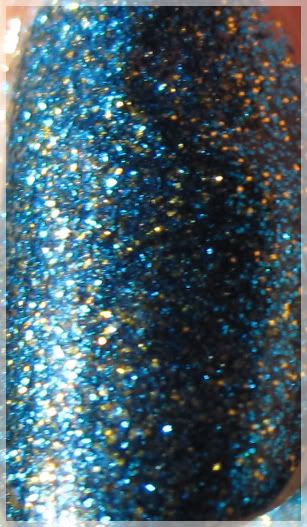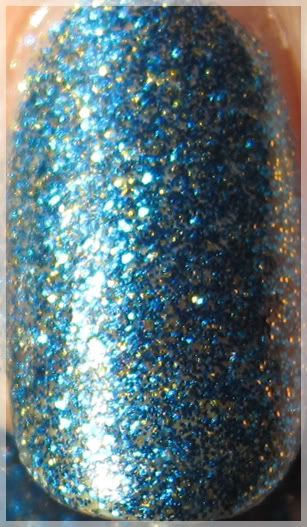 I'm glad I now own a glitter polish which I really love! Do you guys like glitter polises?
Thanks for reading, have a nice weekend! :)