Hey everyone,
Something pink again cause it's still October.
Heli-Yum is from the Up & Away (spring 2010) collection of China Glaze. Just the name of this polish is enough to make me happy. The pretty hot pink colour and nice application make me even happier!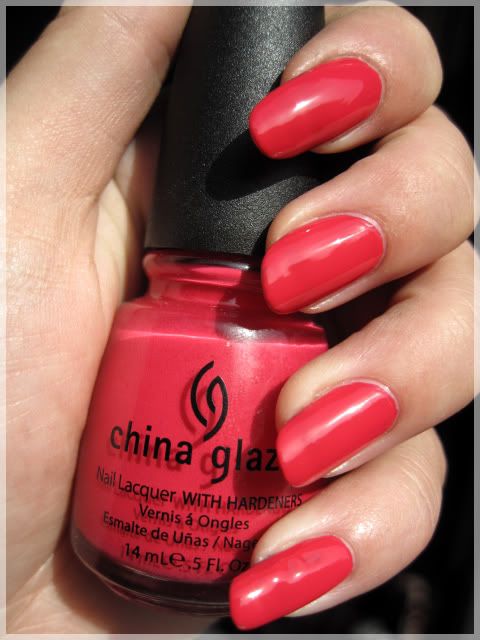 Today another lazy sunday is at it's beginning, also the last day of my autumn break :( So I'll be playing a bit with my polishes.
Thanks for reading, have a nice day! xxx