Tomorrow it's Halloween! And even though it isn't really celebrated here, I still wanted to do some Halloween nails. Nothing original though, some bloody nails, swirl nails and what's still on them; some Frankenstein nails.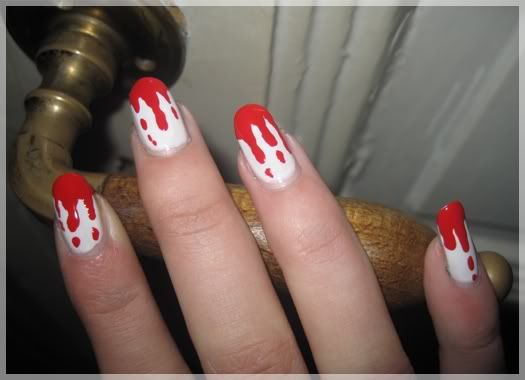 The white was done with Essence White Secret, the 'blood' with
P2 Red Tip Painter. I'm not satisfied with this one at all, that's why it came off right after away.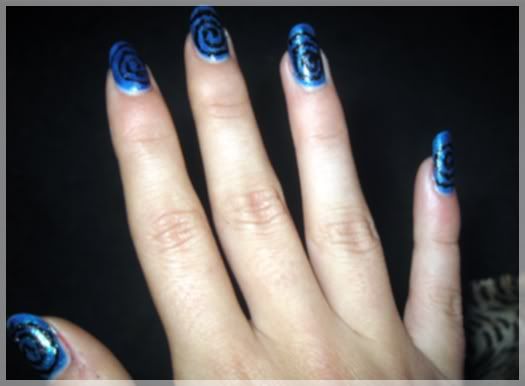 Swirls over endless coats of different Nfu Oh's, which you can't even see in the picture..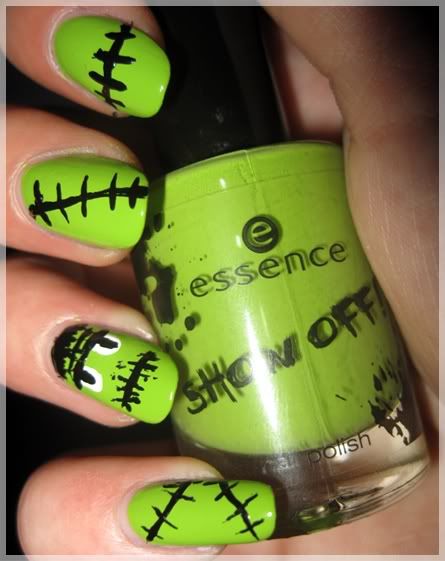 Last my current nails, stitches with one Frankenstein face, with a sad mouth.. The Green is Essence Here I Am.

I could've used a lot more practice for these looks. But I'll only wear them for one day anyway I guess.
What are your plans for Halloween tomorrow? Any nail plans?