Hey everyone!

Just a quick note about yesterday's post: I've got the P2 Crackling topcoats! I was going to try them today but something else came in the mail which I got a little more excited about. The China Glaze Fight Like A Women collection! Which consists of three very different pink polishes. So here they are!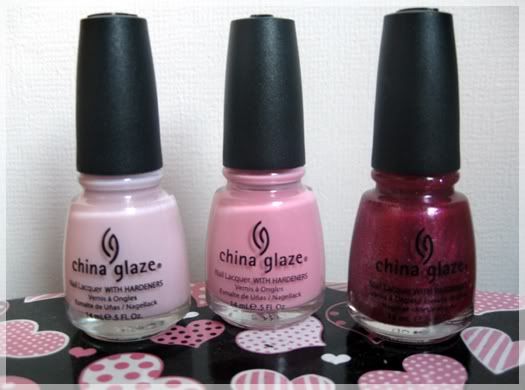 Encouragement, Empowerment and Endurance.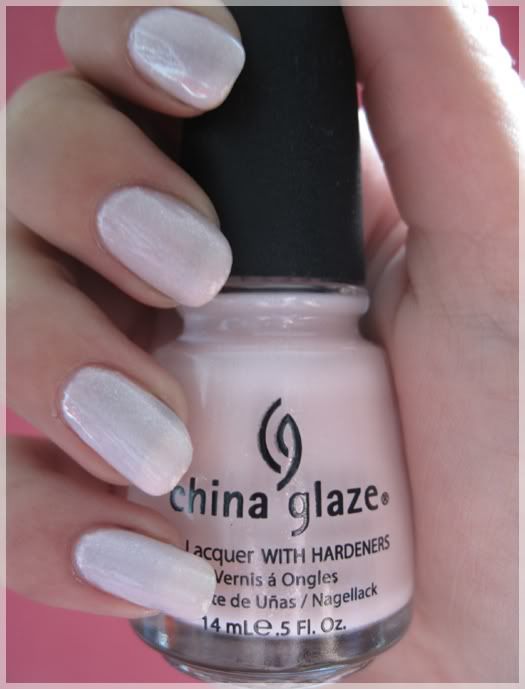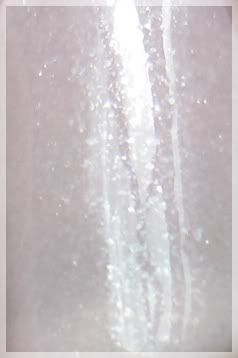 This is Encouragement. I wouldn't even call it pink, it's rather pearly white with some pink shimmer in it. I'm wearing three coats in the pictures, but it still doesn't fully cover. I don't think it's meant to that anyway. Even though I put on three coats, it didn't get too thick. I really like this polish, I love the colour!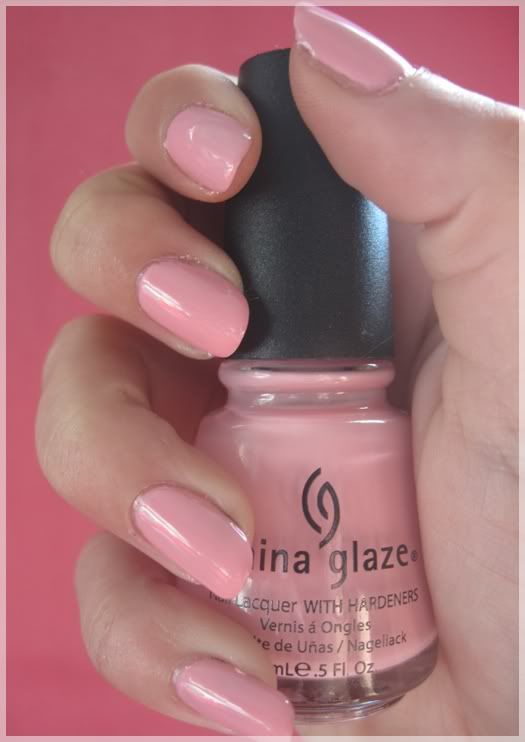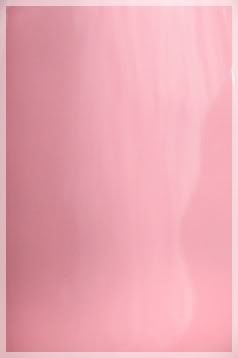 This is Empowerment. I just really love it cause I think it's 'the' pink. The colour pink I imagine when I think about pink stuff (eh.. yeah). I'm wearing three coats. It applied pretty well, but it took forever to dry, causing me to smudge it a few times. Kinda annoyed me. But I still really like it!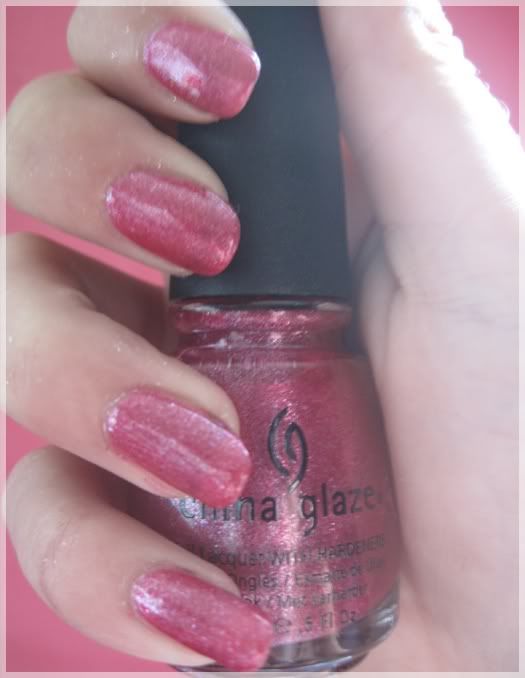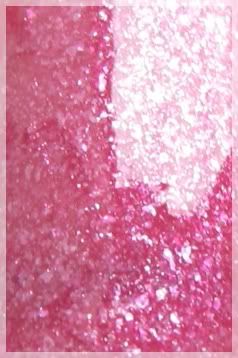 Excuse me for the first picture. It looks like crap but it was the best in the bunch and right now it's too dark to take new pics.
Anyway, last but least, Endurance. This is my favorite of the collection. It's a pink-purple base with purple-lilac-ish glitter in it (god I'm the worst colour discriber). I'm wearing three coats. I'm a big fan of in-your-face polishes like these.
But of course there's more to this collection than three pretty polishes. It's about breast cancer awareness, pink for october. I think this subject is very imporetant. My grandmother was a two time breast cancer survivor (who died cause of lung cancer a year ao). I hope that there will be more research, for this aweful disease in general actually.
So, I did a pink ribbon mani..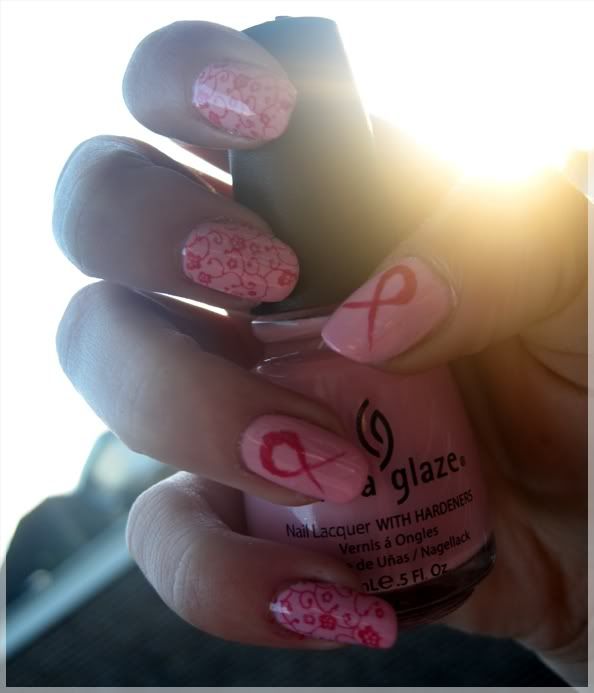 I used the Konad imageplate M73 and Heli-Yum by China Glaze for the stamping. The ribbons with Essence Pink nail art painter.
Thanks for reading! xxx