Hey everyone,
I know this isn't even close to a new thing. But I just discovered 'ruffian nails' or the reversed moon mani last night. It also made me think of a reversed Fench mani, I liked it a lot and was very excited about trying it.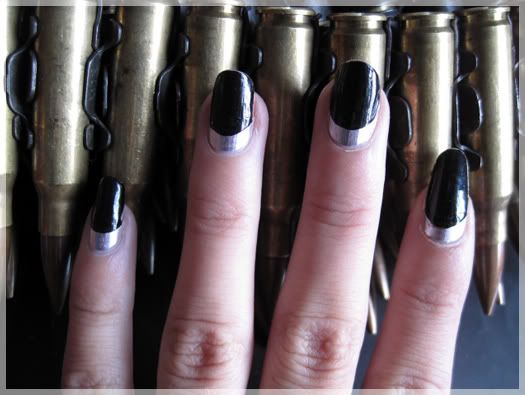 I did this one with China Glaze Sci-Fi and Manhattan 1010N(black). Even though I wasn't a talent with the applying, I still like the result. I'm also very inspired by all the more colorful designs I saw on several blogs. I'm gonna be doing this look a lot, cause I like it, like A LOT :)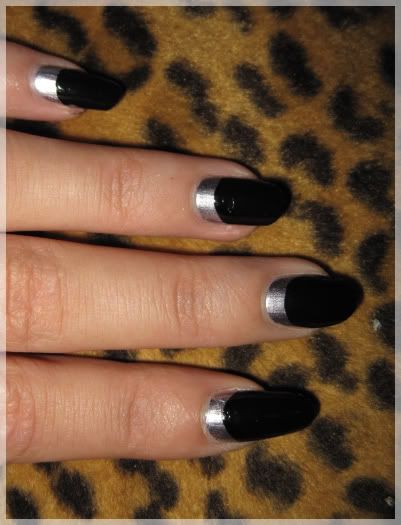 The angle in the last picture shows the idea of the half moon, I love it!
Do you guys like Ruffian mani's?
Thanks for reading! xx