Hey everyone,

FIRST: I'd like to welcome my new followers! I'm at 6 now (it's sounds pathetic, but I'm happy!). Thanks you guys, even though I also like doing this blog for my own joy, it motivates me a lot more to know people are reading this.

Today I wanna show you one of my favorite polishes. A Nfu Oh holo! I love these, I wore this one for the first time yesterday and it simply amazes me. A little over a month back I didn't even know nailpolish could be this fantastic. Thank god for Nfu Oh!

It's a pink base with some red, yellow, orange, blue, green, teal.. it's endless. This polish shows so many different colors in different angles and lights.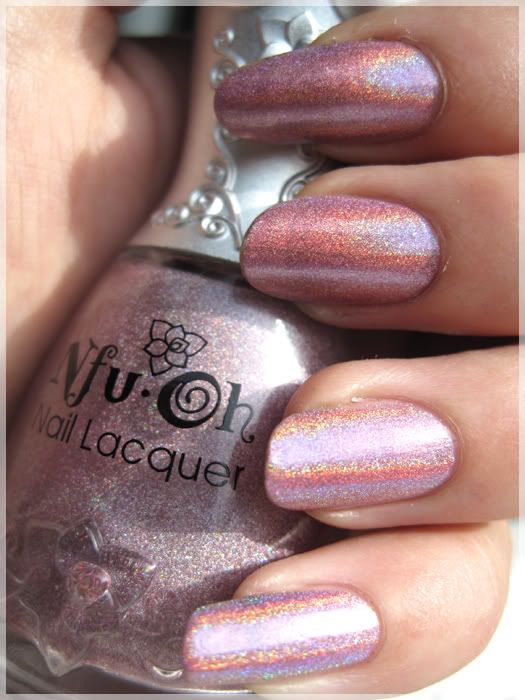 I applied it over Nfu Oh's Aqua Base. I've read that these polishes can be tricky to apply and that the Aqua Base really helps with that. I believe it, I haven't tried it without the base, but it applies lovely. And just one coat was enough.
I order Nfu Oh polishes on viis.ee. A webshop from Estonia. The Hologram series polishes cost €8,35. The famous Opal series polishes cost €7,05 and almost all other series €6,40. I think these prices are really nice, compared with other webshops!
I looove it! You know what else I love? Telling people who ask about them that this is just one nailpolish, not something I mixed myself or a mani I got in a salon, just one amaziiing polish!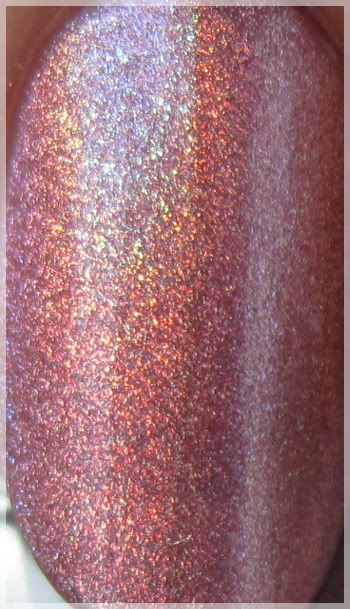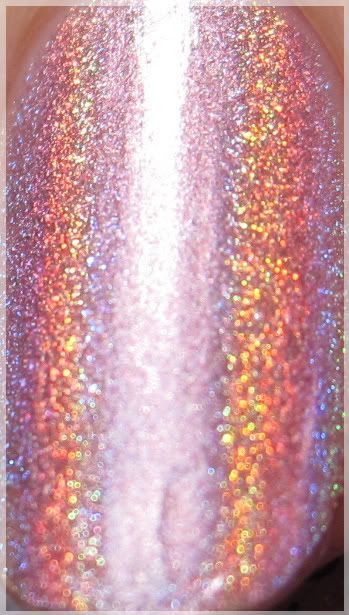 Do you guys like this polish? And holo's in general?
Thanks for reading, have a nice day! xx